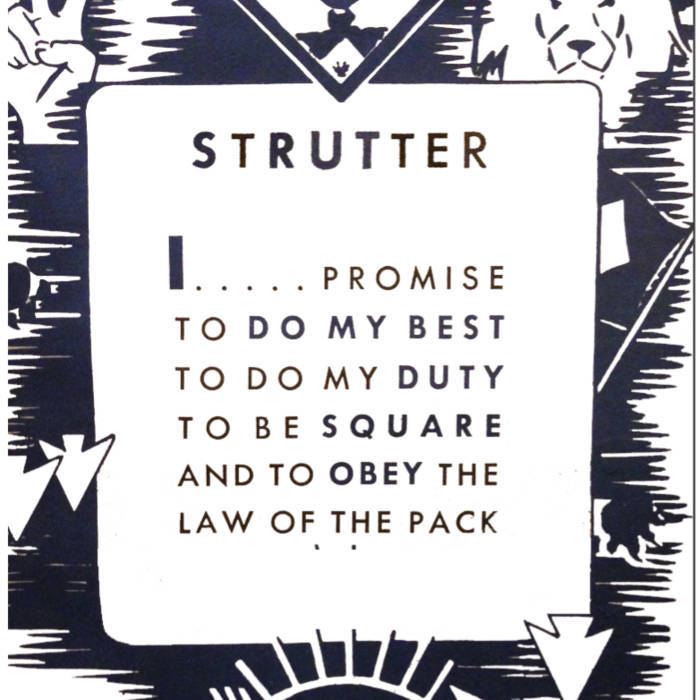 Labels: Static Shock
Review by: Alex Deller
Recently nabbed the Strutter 7″ and realised I hadn't said anything about this. How silly. Strutter, like every modern punk band from Austin, TX seem to feature people from every modern punk band from Austin, TX. This demo tape contains seven lean, mean hardcore numbers that maintain a drivingly choppy pace and employ a thin, rangy guitar sound that's simultaneously skin-peeling and melodic. Vocals are a sneering garble and every once in while the guitar spirals off with a watery, whirbly sound that I really rather enjoy. It's good, solid stuff and precisely the reason I followed up and bought the 7″. Yep!