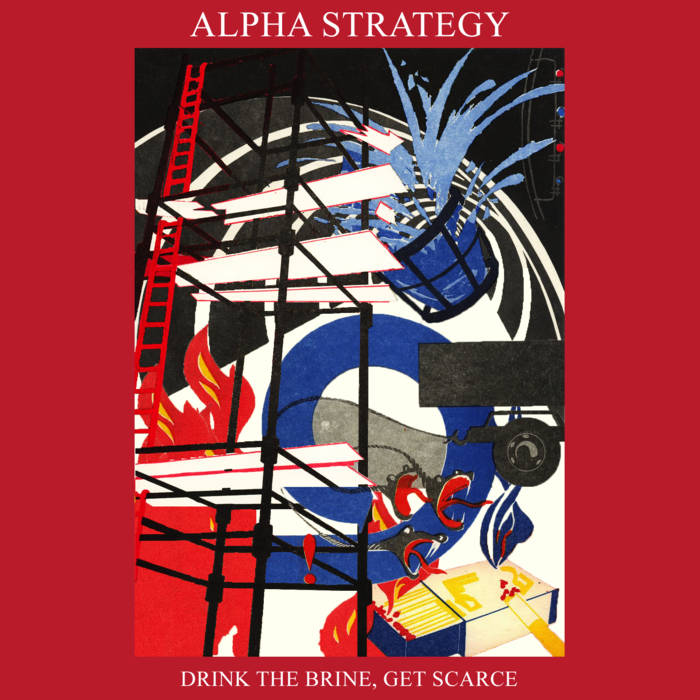 Labels: self released
Review by: Alex Deller
Don't know much about this Alpha Strategy lot, except that this is good. Strange, snaggly punk-cum-noise-cum-art-rock that's all gurgly bass runs and sharp, shard-like straggles of pianowire guitar, topped with mush-mouthed vocals that come off somewhere between Eugene Robinson and the mopey squawks of Matt Davis from the Vidablue/Ten Grand. If you fancy a collision of NoMeansNo, the Jesus Lizard and the Minutemen at their absolute rowdiest then this one should be for you, and luckily enough the band're even giving the damn think away right here if you're too tight to buy a physical copy.