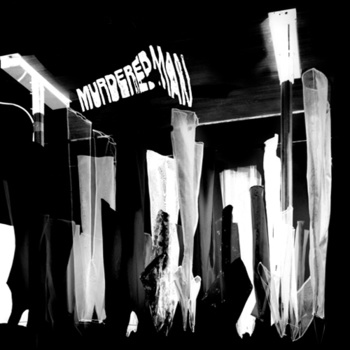 Labels: A Soundesign Recording
Review by: Alex Deller
Murderedman have seriously impressed me with everything they've done, but I think this eight-song 12″ (I hesitate to call it an LP, since it spins around at 45rpm…) is probably the best representation of their work so far. Central to their sound is a weird, snaggled, post-punk yowl recalling the Birthday Party: a dark and uncomfortable squall that's all splinters under nails, broken glass in palms and ribald howls at the full, full moon. This, though, has been chunked-up and modernised; the early 80s vibes tumbled in with the sounds of Black Elk, Unpersons, Racebannon and, to my twisted imagination at least, the Murder City Devils at their most howlingly deranged. There's not a comfortable or pretty moment to be found, the thing offering a three-way tie between nasty, sad and eerie that's worthy of your time whether you want to kick against it or lay down and submit to its nocturnal predations.