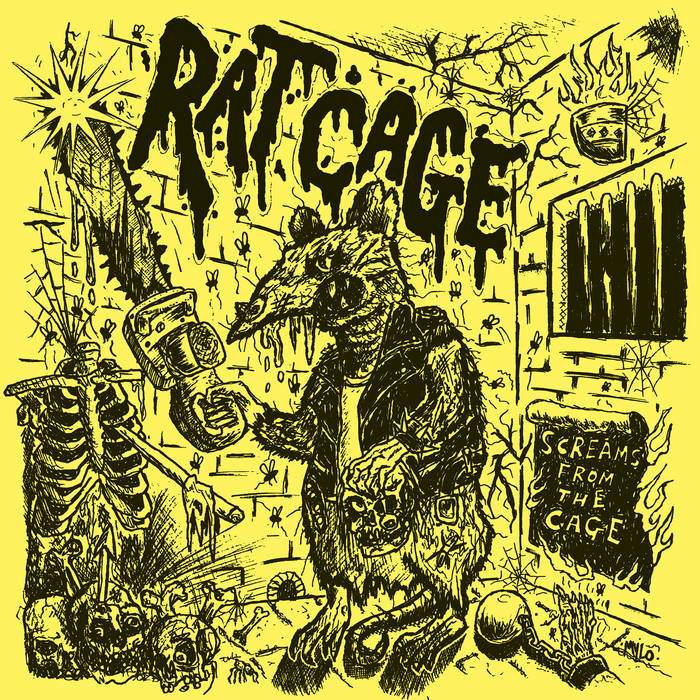 Labels: La Vida Es Un Mus
Review by: Alex Deller
Feel a bit of an idiot because I snoozed on Rat Cage, and this LP is an absolute beast. At heart the band play heavy-hitting D-beat, but the muscular rough and tumble is shot through with the phlegm-streaked screech of 80s Bristol and a supercharged sense of rock n' roll that makes me think of Skitkids, Herätys or Rocky and the Sweden. Catchy, raging and beercan-in-the-face immediate it's an absolute ripper from start to finish … more fool me for not checking them out earlier, and also for missing the limited edition version when it was still there to be had!